Meet Natalie Fox : ROXY Fitness Ambassador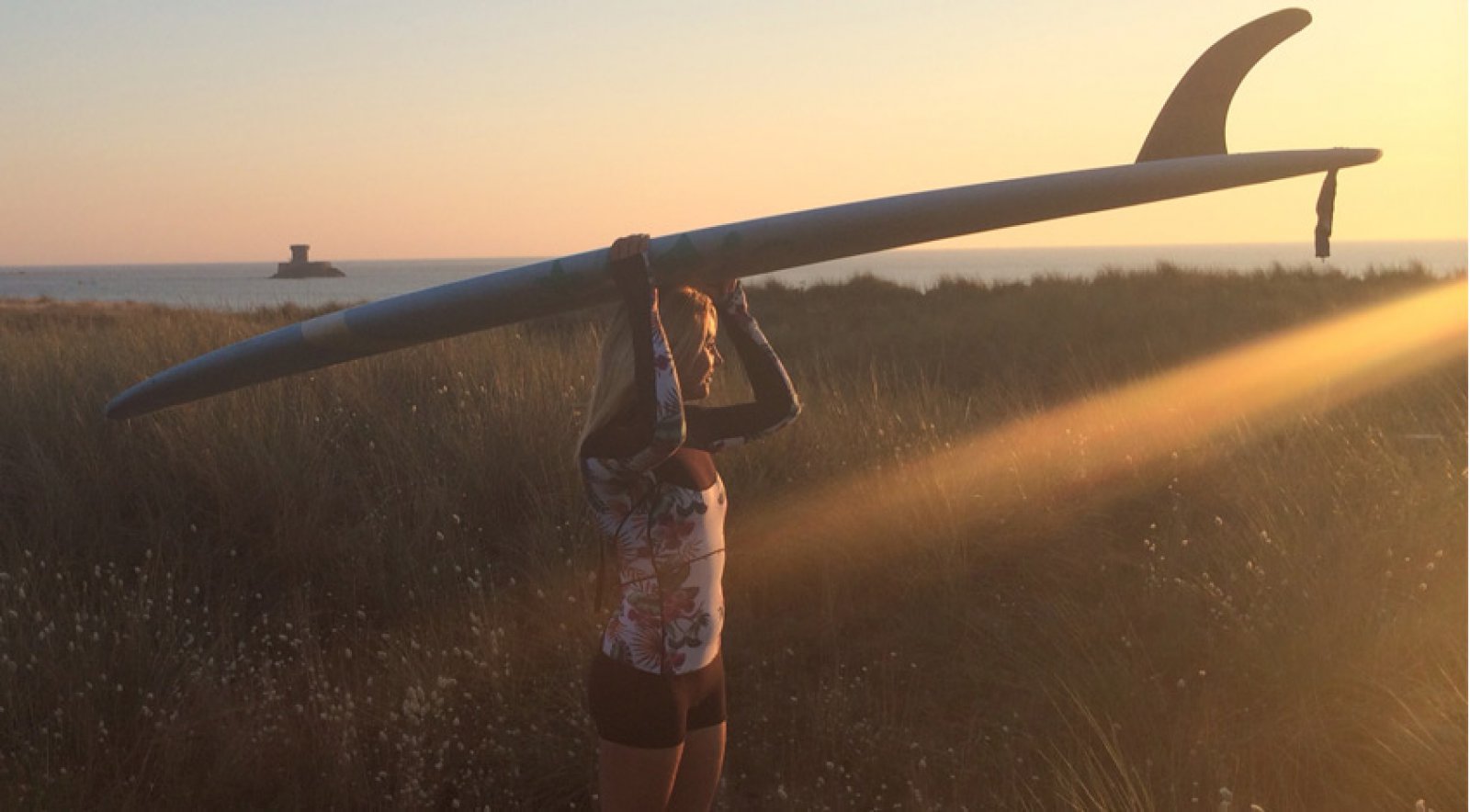 Roxy ambassador Natalie Fox is an international surf coach, yoga instructor, writer and cofounder of Women for Whales, a global network of concious activists dedicated to Whale Freedom. We caught up with Natalie before standing up for whales at the next International Whaling Commission in Slovenia.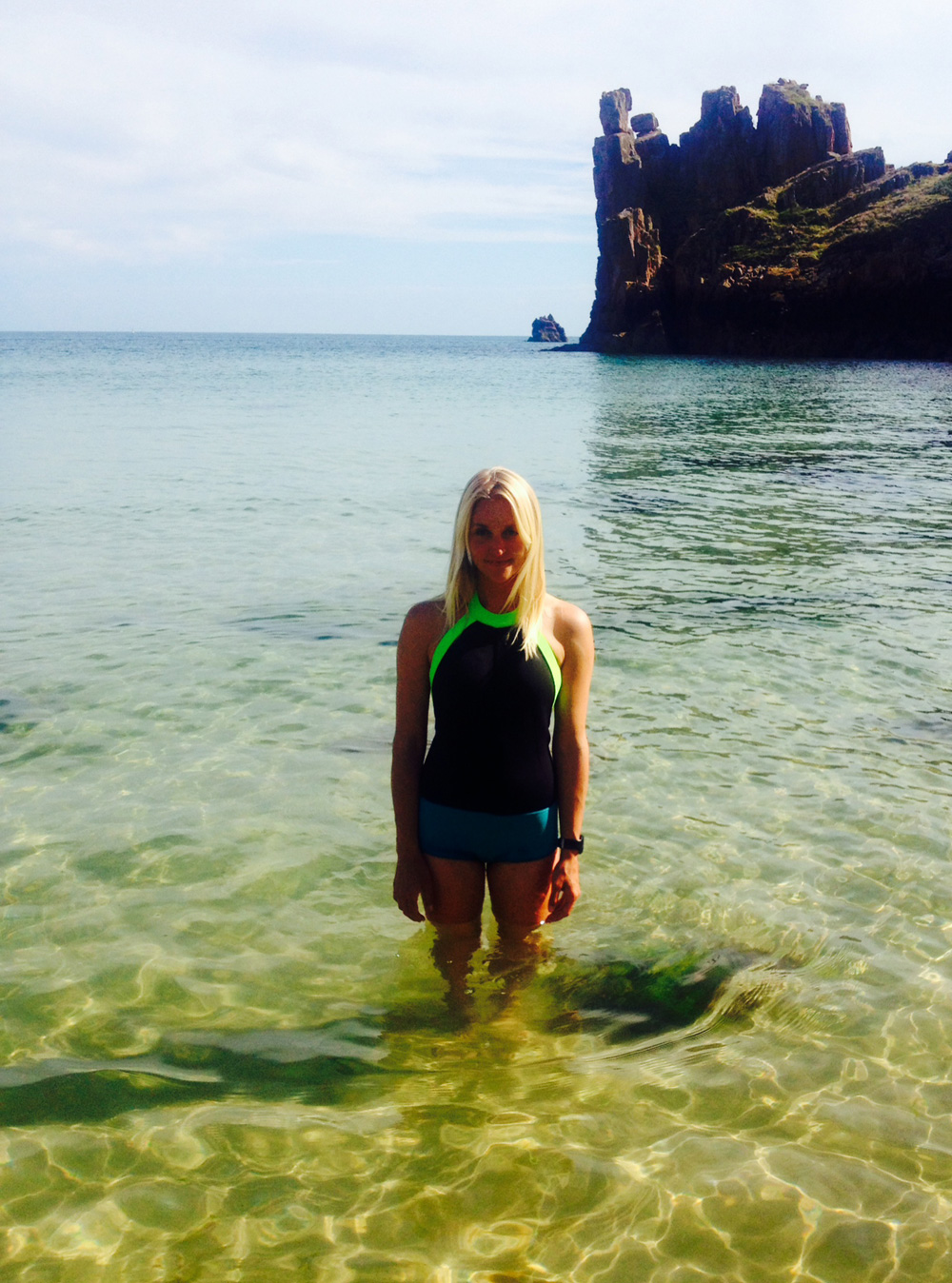 ROXY : First of all, can you introduce yourself in a few words ?
NAT : Hello! My name is Natalie and I live in Jersey, the largest of the Channel Islands. I am a surf and yoga instructor that has travelled all over the world following my passions.
ROXY : Can you explain your passion for surf and yoga ?
NAT : I began surfing and practicing yoga about 10 years ago and have been hooked ever since. The feeling of riding a wave and being completely immersed in yoga is so very similar. Both have tremendous positive health and lifestyle impacts, but ultimately it is the journey that both have opened up for me that has fuelled my passion. Surf and yoga travels in Morocco, India, Central America, Australia and many more places are the memories I cherish deeply.
ROXY : What are your typical pre-classes rituals ?
NAT : Sun Salutations on the beach are a perfect pre-surf warm up, I tend to mix up Vinyasa Flow yoga, with SUP yoga, SUP and just surf as much as possible when the waves are good.
ROXY : If you have to choose a surf spot, which will you choose ?
NAT : I love peeling left hand point breaks, there are a couple in Southern Costa Rica that are just perfect. And if I had to choose a right it would be tea tree in Noosa, Australia.
ROXY : You're joined the crew of Sea Shepherd. Can you explain us Sea Shepherd's actions and your role ?
NAT : I have taken part in an undercover campaign around the Faroe Islands to investigate the 'Grind' ; a tradition bloodsport where pilot whales are herded into inlets and killed. In 2012 I joined Operation Zero Tolerance, the campaign to end whaling in Antarctica's Southern Ocean Sanctuary. Through volunteering with Sea Shepherd I hope to raise more awareness of what is threatening whales and dolphins on a global scale and help be part of the solution – they are the true surfers of the sea.
ROXY : Tell us more about your Roxy Fitness Ambassador role
NAT : I greatly anticipated the launch of the Roxy fitness range because I teach yoga and sup yoga. More than anything I love exorcising outdoors so the Roxy fitness range completely fits into my lifestyle and helps encourage other women to get outside in the elements, through the technical product range and inspirational marketing. Through my passion for surfing, yoga and sup I help support other women to take part - I've set up a ladies surf/yoga club as well as running weekly sup yoga classes.
ROXY : What do you think about the new ROXY Outdoor Fitness collection ? What is your favourite outfit for yoga ?
NAT : I love the new collection, particularly my shortie wetsuit, because it so eye-catching yet practical. My favourite outfit for yoga is cropped yoga pants and sports bra, I like to be bright and vibrant in my yoga clothes, which is definitely something new the Roxy fitness range brings.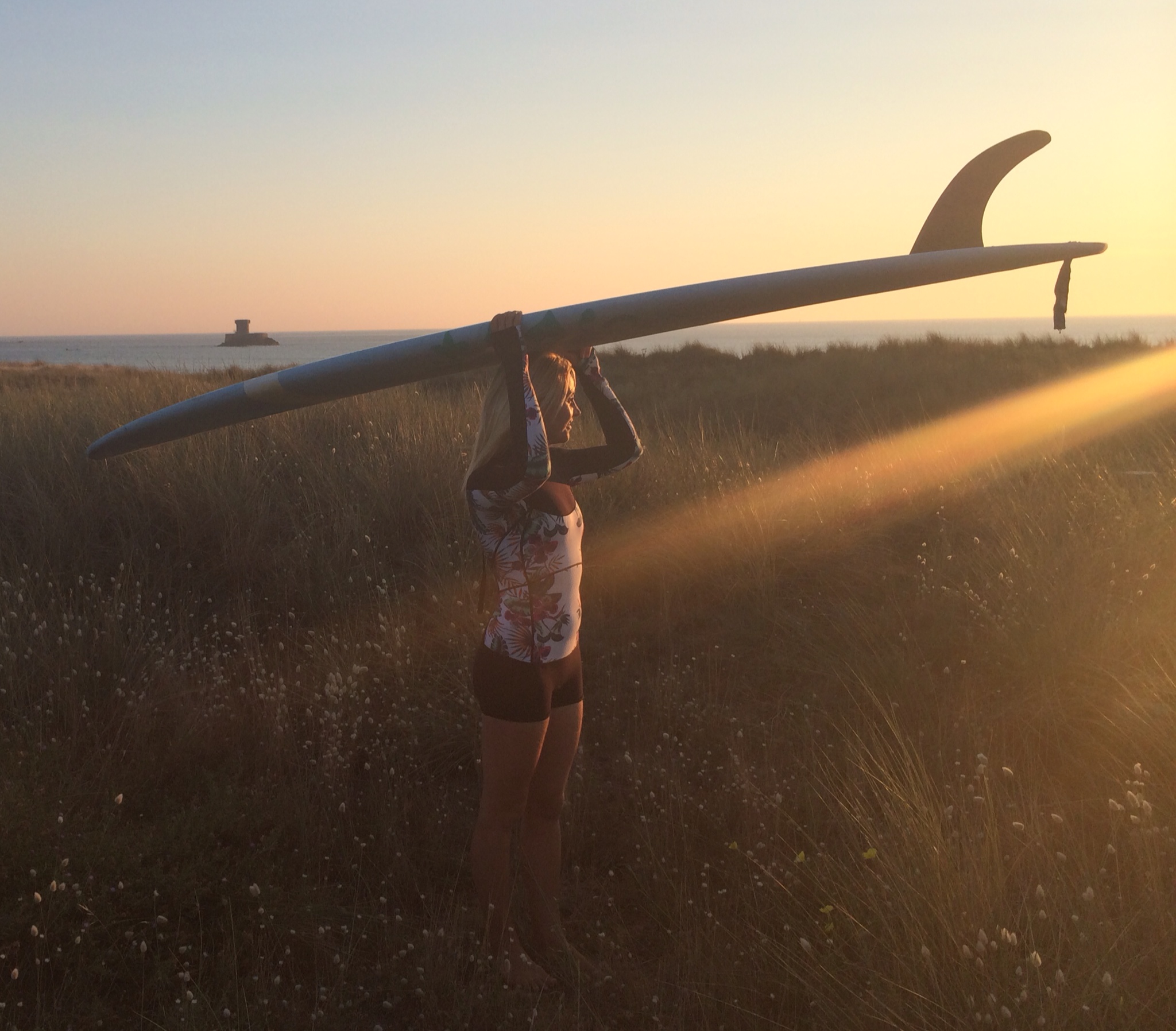 ROXY : Do you follow the Women's WCT and ROXY Surf Team ?
NAT : Of course ! The women on tour are really inspiring athletes and pushing the boundaries of womens surfing – I think Sally Fitzgibbons and Steph Gilmore are incredible. And Kelia Moniz is a super talented longboarder, I really aspire to dance up and down the board like her.
ROXY : Few words to conclude ? What are next events in which you will take part in ?
NAT : I'm very grateful to all the support Roxy have given me over the years; surfing, yoga and the environment are my three great loves so to be able to continue pursuing them is something I am very proud of.
I've started competing in local longboard events so hope to keep improving my performance. And in November I'm heading to Bali for a tropical surf and freediving adventure as well as level 2 yoga training, I can't wait!
Thanks Natalie for all of the insight!
Namaste!